The worlds second largest passenger ship
The cruise ship Harmony of the Seas was until March 2018 the biggest passenger ship in the world. Join us on board.
CAPTION: To the left, you have the pools and the water slides belonging to deck 15. The downward decks in the photo consist of the inside cabins with balconies hoovering over Central Park.
A voyage with Harmony of the Seas is a fantastic experience. The gigantic ship had its maiden voyage in May 2016, has 18 decks in total with room for over 6000 guests on 16 of them.
CAPTION: The main pool at deck 15 in daylight. One of in total 23 pools on the ship. Check out the water slides going down from the bridge.
The giant ship is 1188 feet long. This equals 362 meters. With the already mentioned 18 decks and thousands of passengers, it takes a lot of power to make Harmony of the Seas reach its top speed of 22 knots (40 kilometres an hour).
CAPTION: With this kind of extreme dimensions, no one should be surprised of the fact that the ship has a running track for its guests. The track is over half a kilometre long.
CAPTION: In the heart of the ship, you will come across Central Park. The park gives you the possibility of enjoying a meal, going to a bar, checking out an art gallery and do some shopping. It is one out of seven neighbourhoods onboard the ship. As you also could see in the night photo, you have 254 staterooms with balconies facing towards Central Park.
Royal Caribbean Cruises Ltd. owns Harmony of the Seas. The ship was the proud title holder of "The worlds biggest passenger ship" until her sister ship Symphony of the Seas maiden voyage in March 2018.
CAPTION: With 18 restaurants to choose from on board, there is no need to worry about eating the same stuff over and over again. Above you see Wonderland restaurant. Underneath Sorrento's and the Suite Lounge / Coastal Kitchen. Have a look at a 360 photo of the Suite Lounge here.
CAPTION: After dinner, why not try the Bionic Bar? Here two robot arms will create drinks for the customers. They can make two drinks a minute, and you can even make them mix you a drink created on the spot by yourself. If you, on the other hand, is looking for a more social bartender, you should check out one of the ships other bars.
CAPTION: Or spin the roulette wheel in Casino Royale?
CAPTION: For the younger guests, a carousel spin is probably a better choice.
CAPTION: A fascinating thing when travelling on a cruise ship is the possibility of going to bed in one city and wake up in a new one. On our trip, we went to Rome, Naples and Barcelona, among others.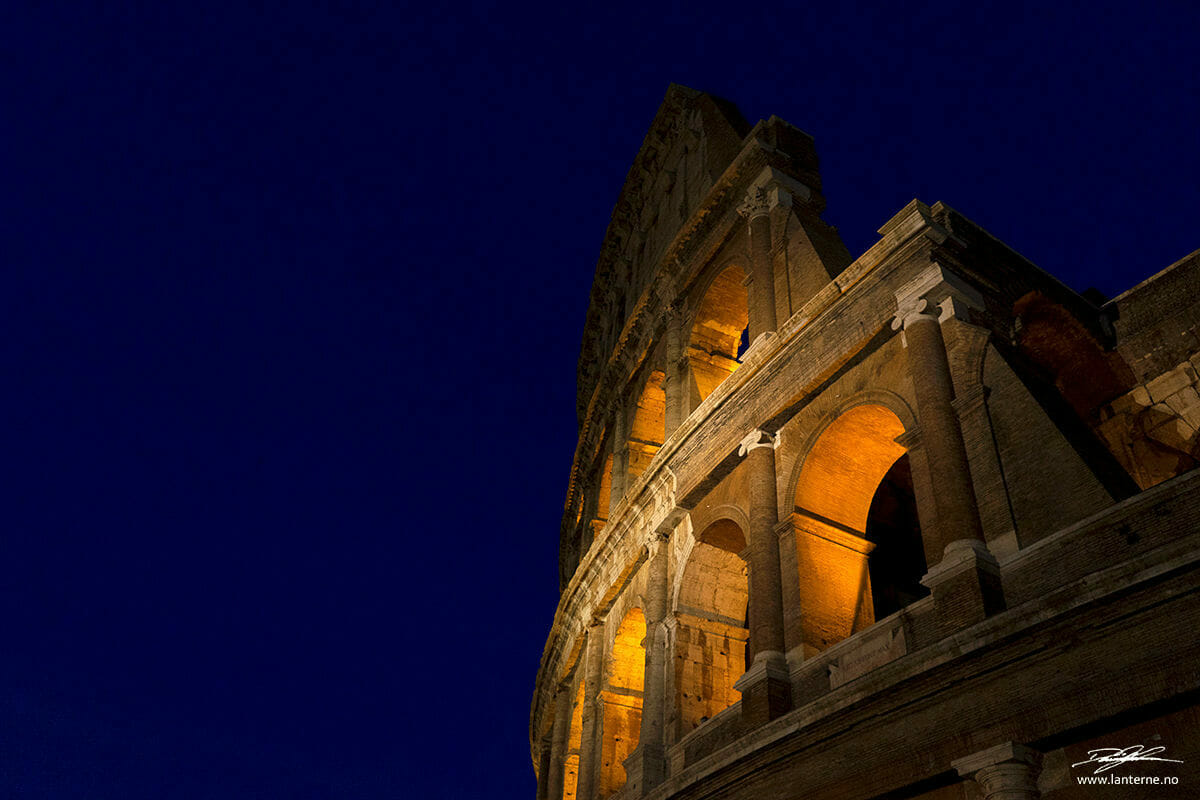 CAPTION: The Colosseum in Rome.
CAPTION: Sagrada Família in Barcelona, Spain.